Ngaroto, after a sojourn of just over 52 years departed Rotorua by truck bound for Mana, just north of Wellington where she was delicately lowered back into the sea for the second time in her life, after a half century interval.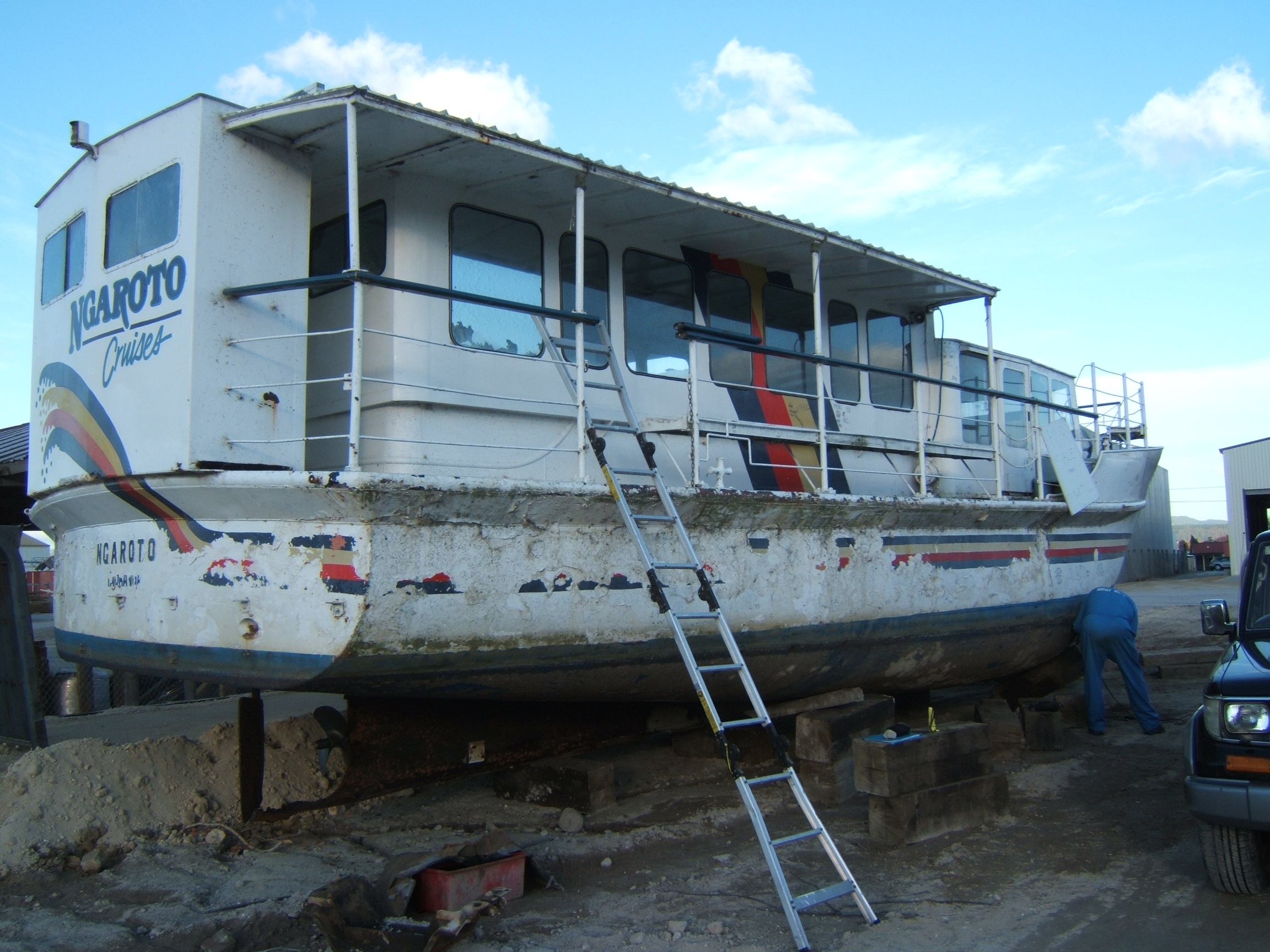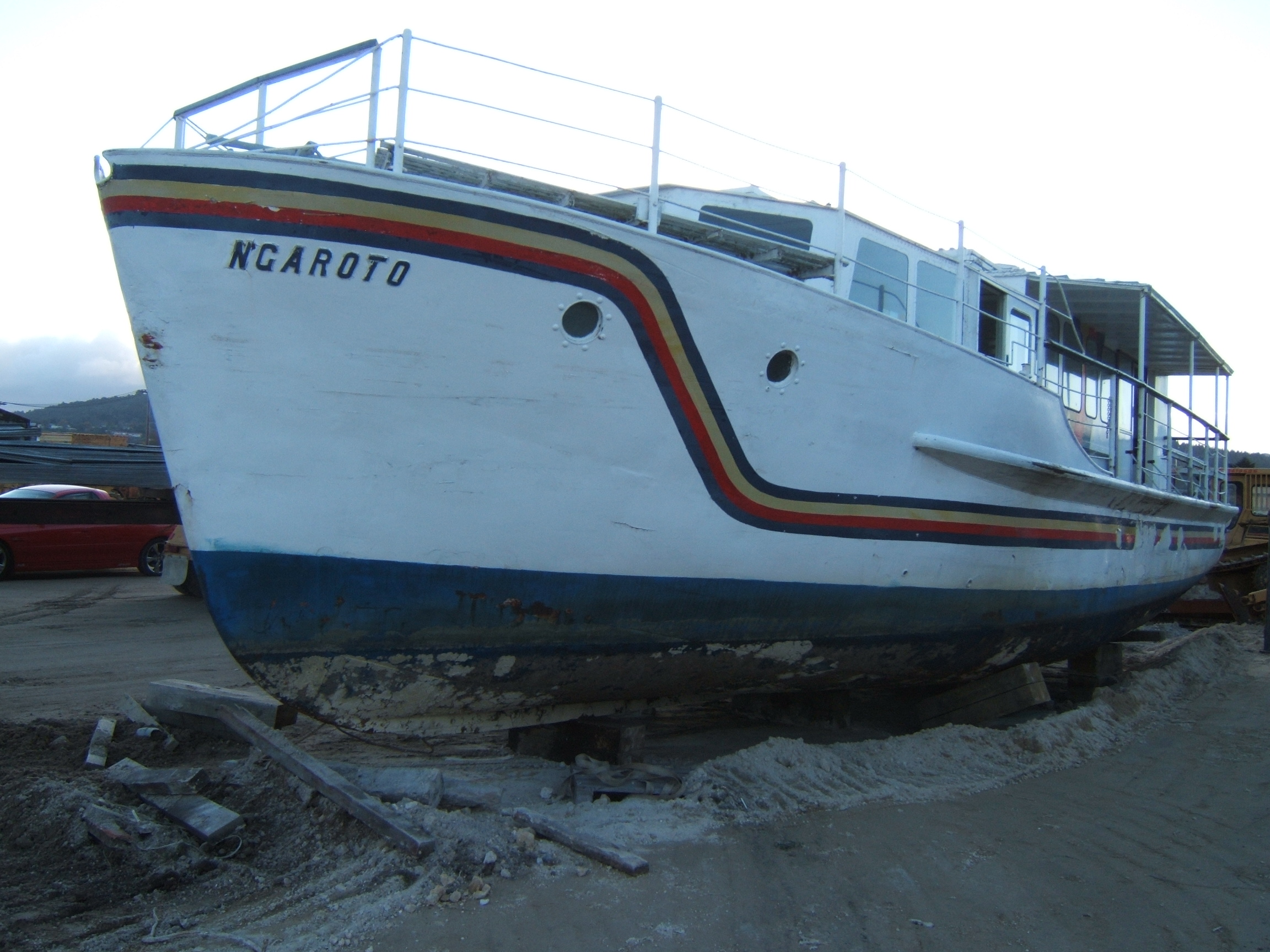 She then undertook a very uneventful passage across Cook Strait to the Nelson shipyard of Marine and General where they sandblasted the original lead based external paint off. She had been fitted with doubling plates whilst in Rotorua to prevent the ongoing erosion of her hull on the shallow pumice bottom of the lake. When these were removed her hull was found to be wafer thin in parts so sizeable sections of her original plating then had to be replaced.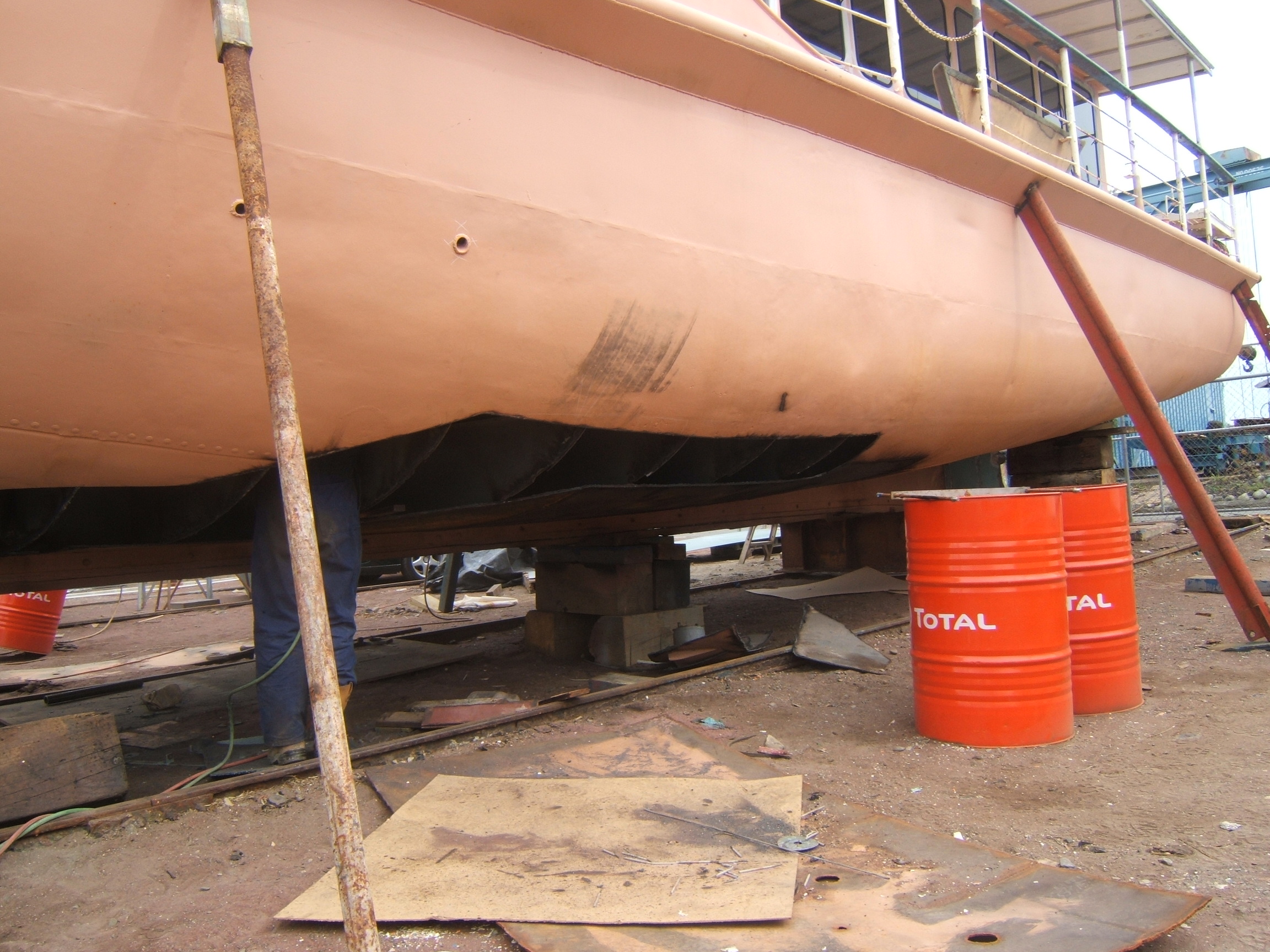 Whilst this was occurring, the rest of the hull was completely stripped back to a bare shell with only the engine, gearbox and internal propeller shaft remaining in place.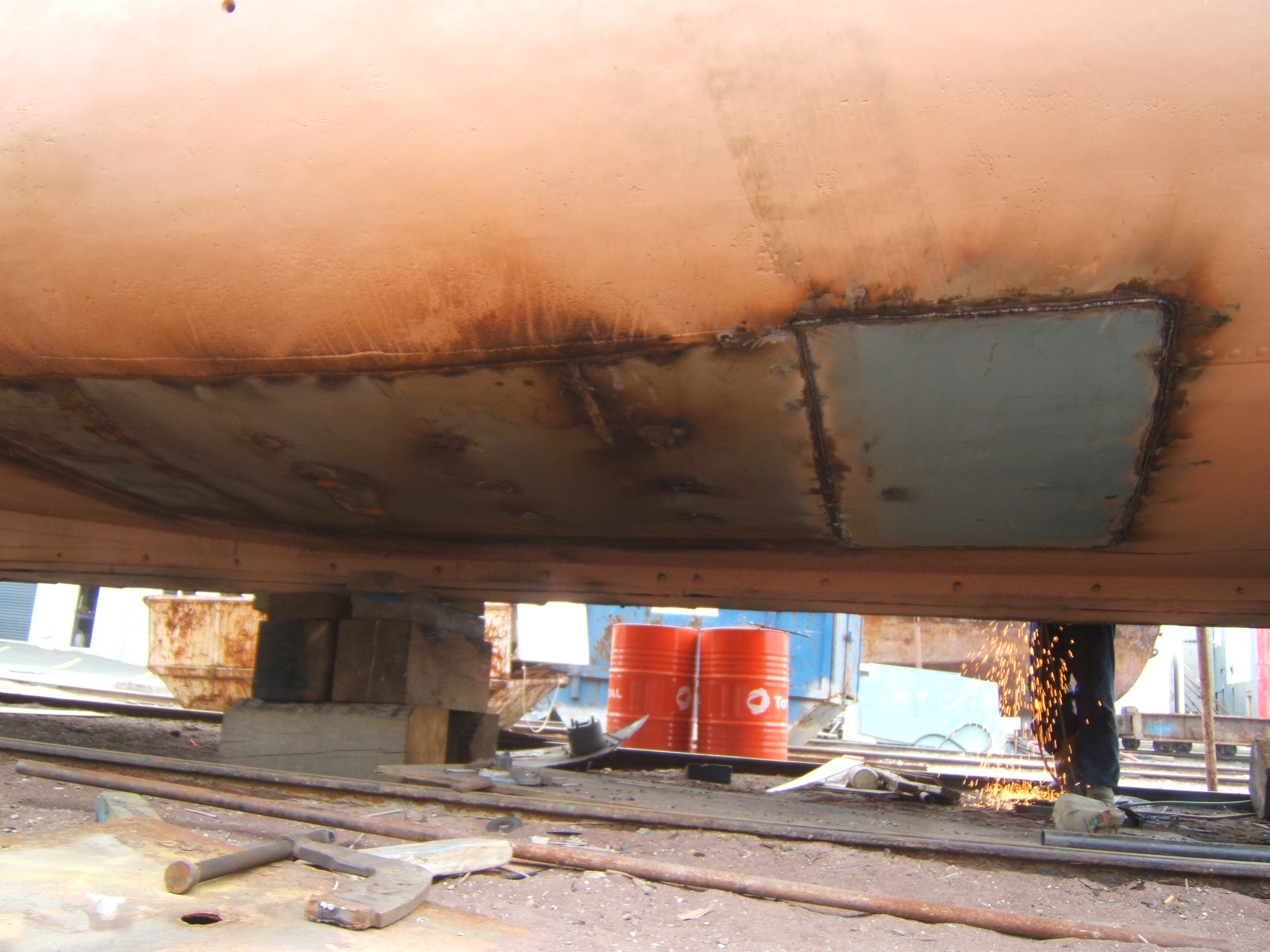 The boat look a complete wreck and had we known then the cost of the finished article, I think we would have walked away and found a more affordable alternative, however "in for a penny in for a pound" so we carried on.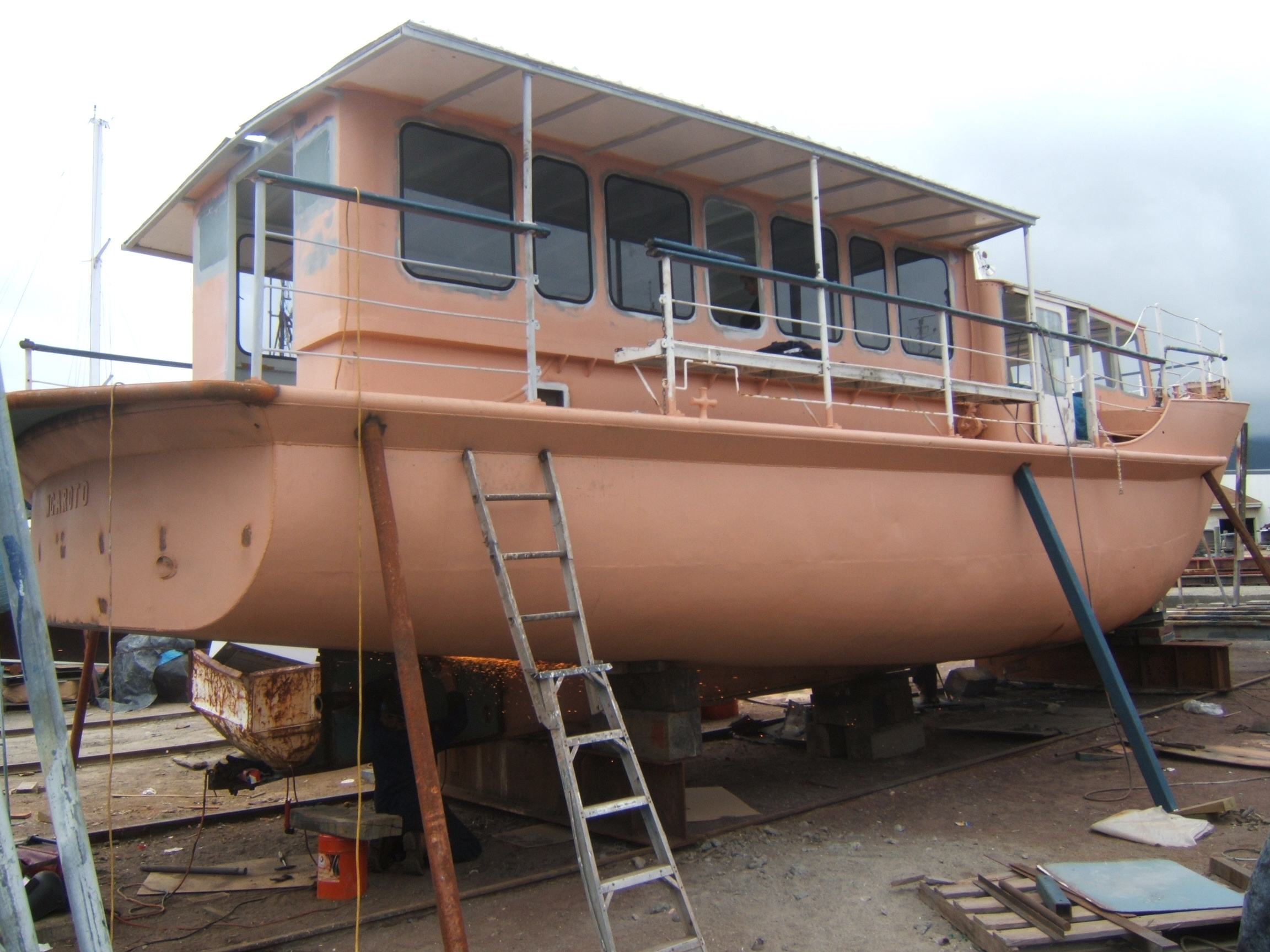 New windows were next up with all of the previously painted brass window surrounds completely refurbished.
Next up was all new electronics and radios along with new life jackets, life rings and associated safety equipment. The exterior was then painted, wooden handrails and seating was then fabricated and all the exterior, woodwork was covered with a wonderful South African product called 'Woodoc"' which left a stunning shine to them all.
Engineers then came back on board for a complete service of the mechanicals and initial sea trials were satisfactorily completed after a new and articulated rudder was installed and exhaust outlet adjusted to exit into the airstream.
We then moved onto the expensive and highly skilled part which was the wonderful mahogany and teak interior. This was exquisitely hand crafted and it was inspiring to see that New Zealand craftsmen could achieve such amazing results.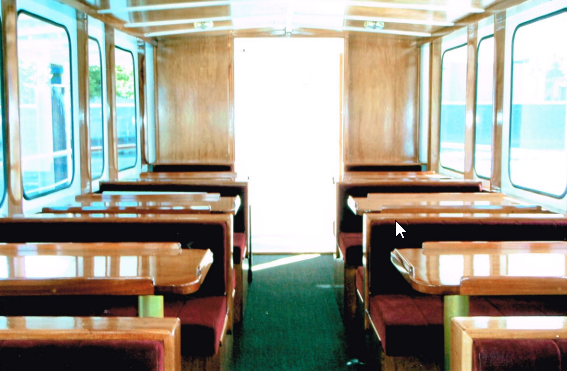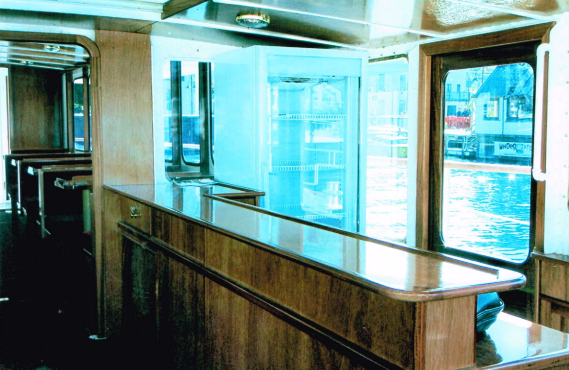 As Million Dollar 1 slowly came together with her new carpet and luxurious upholstery, Betty and I realised that we had achieved something quite special.
After a 6 month intensive rebuild, Million Dollar 1 was ready to depart Nelson and begin her new life on Queenstown's beautiful Lake Wakatipu.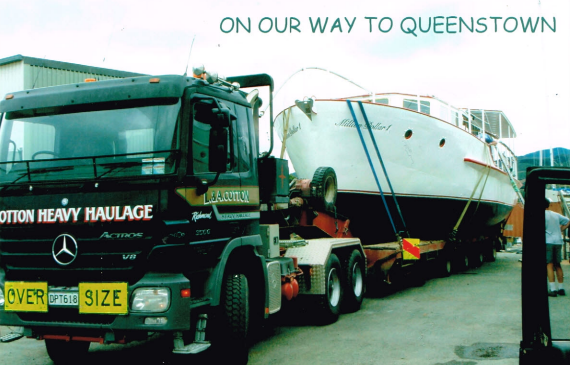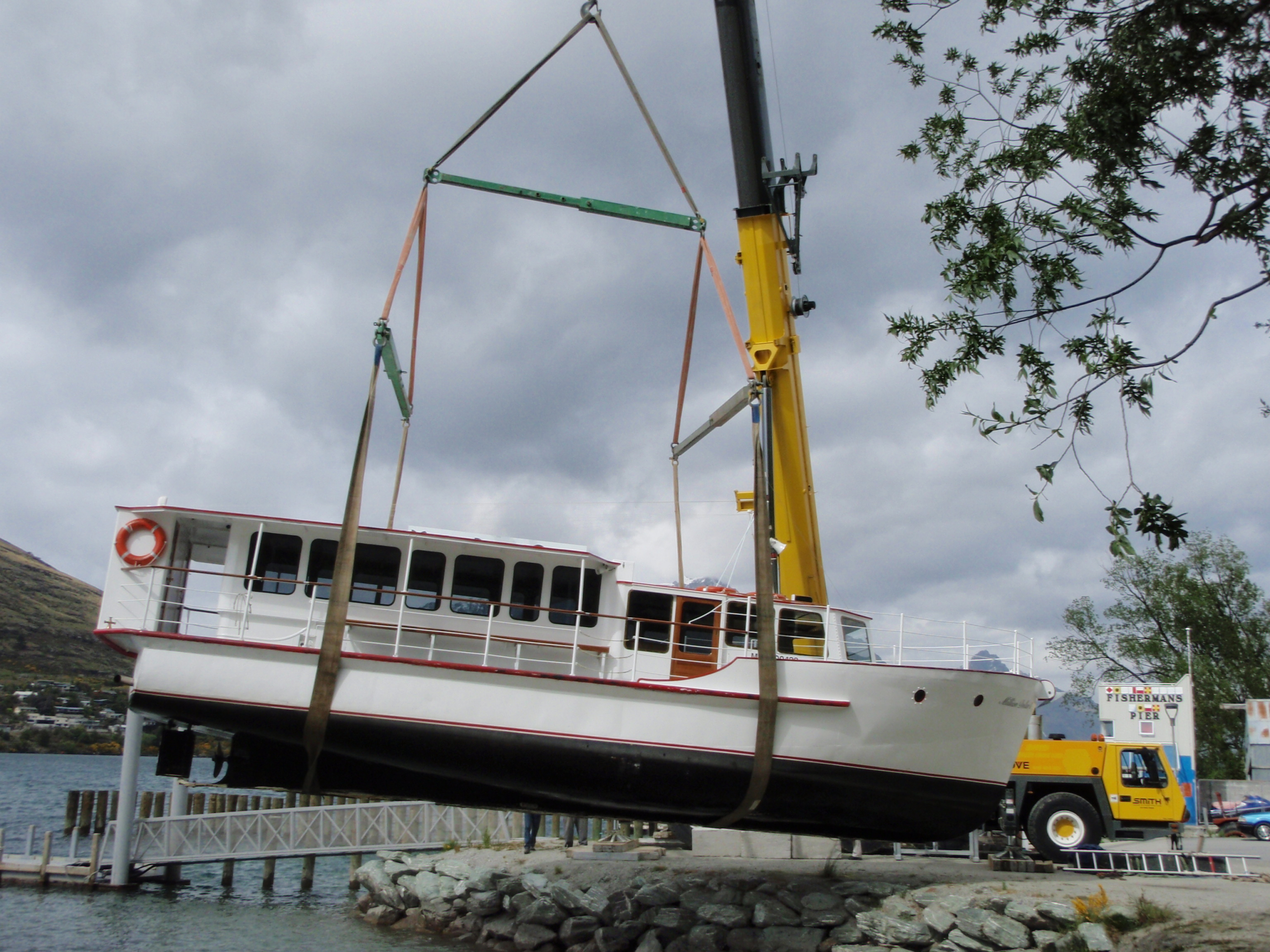 https://milliondollarcruise.co.nz/wp-content/uploads/2021/09/MD1-Photos-023-scaled.jpg
1920
2560
Victoria Ludemann
https://milliondollarcruise.co.nz/wp-content/uploads/2017/07/million-dollar-cruise-queenstown-logo-1.png
Victoria Ludemann
2021-09-28 19:38:55
2021-09-29 18:12:13
Life After Rotorua