Million Dollar 1 History – The Beginning!

Million Dollar 1 had an interesting history of her own long before she passed into Betty and Wayne's care and was originally called Ngaroto (many lakes).
She was built at the Rowhedge Ironworks in Colchester in the United Kingdom from riveted Corten steel so that she would be able to cope with the caustic waters of Lake Rotorua. It was based on a traditional English River Boat (think African Queen) design being very broad beamed with a shallow draft and suitable for estuaries, rivers and shallow lakes.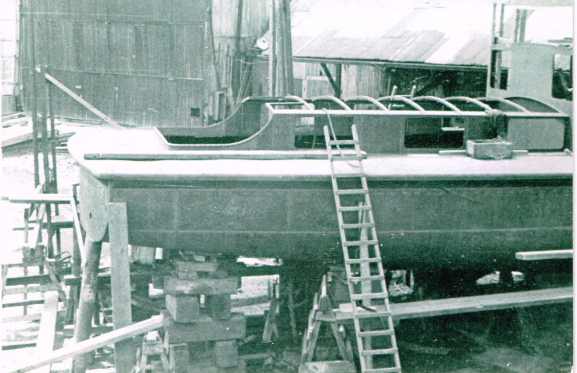 Hundreds were built and exported to the Colonies to develop transport, communications and as an efficient way of moving large amounts of produce in their cavernous holds. This firm once built a 70 foot version which was then disassembled and packed into 70lb loads to then be back packed hundreds of kilometres into one of the inland African lakes and reassembled.
Most had First Class seating in the rear for Ladies and Gentleman whilst the wheelhouse area was normally the Second Class area complete with a bar and was more suitable for working class folk or Civil servants. The outside areas were mainly utilised by the local populace or livestock. Million Dollar 1 is widely considered to be the last of her kind afloat.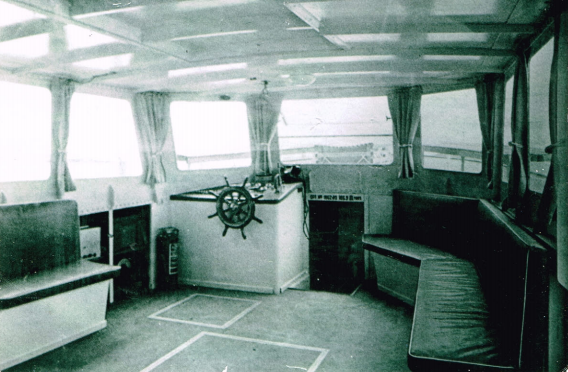 The photos show her initially in the early stages of her construction, then being officially launched into the river Colne on the 22nd August 1955 by Lady Clifton Webb who was wife of the New Zealand High Commissioner to the United Kingdom.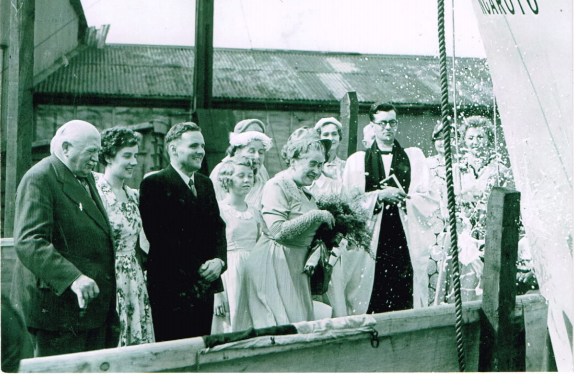 Also shown in that photo from the left is the Mayor of Colchester, Jean & Judd Davy (the owners and future Captain), Lady Webb, Rev Lester Brewster (from NZ who blessed her) the others are friends and family from the UK.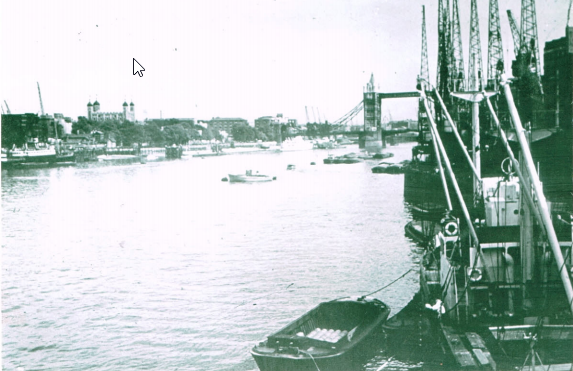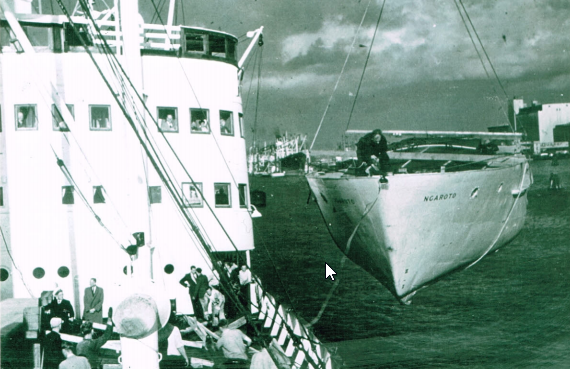 Next photo is with her superstructure disassembled and packed inside being readied to be lifted onto a Dutch ship to be transported to New Zealand. Owing to a dock strike the port cranes could not be used, however as the ships derrick was being used the front spreader on the sling broke and she fell back into the Thames bumping the Lighter in the process and putting a dent in her bow which is still there to this day. After that episode Ngaroto was towed to Holland.
Next photo is of her being loaded onto the Norwegian ship Torrens to come from Rotterdam to Auckland, then being loaded onto a World War 2 Tank transporter to continue her journey by road to Rotorua where she was then reassembled and cosmetically completed including drapes.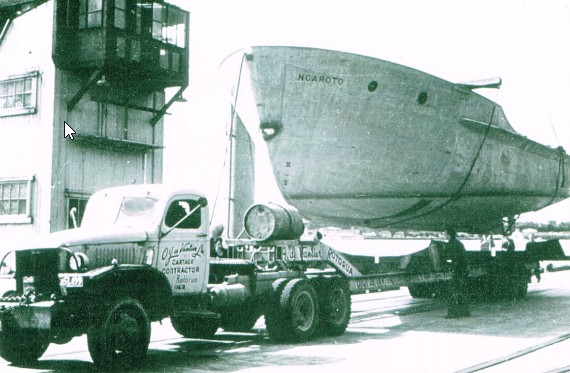 The next two photos are of her working for a living as the flagship and pride and joy of Rotorua as she journeyed across the lake mainly to the sacred island of Mokoia for the next half century which is when Betty and Wayne entered into her life.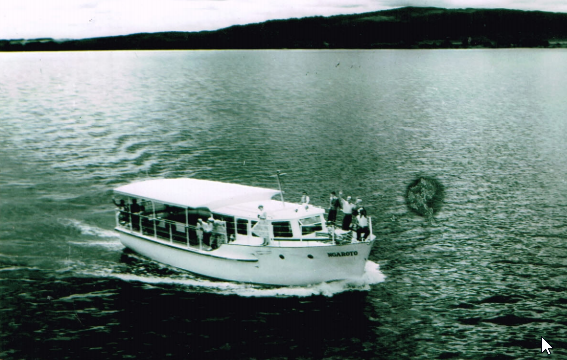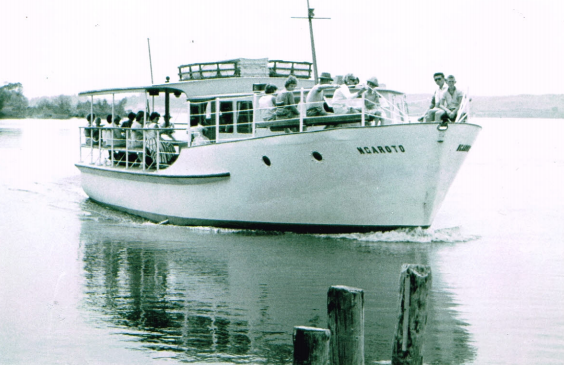 If you are interested in enjoying a 90 minute Million Dollar Cruise CLICK HERE!
https://milliondollarcruise.co.nz/wp-content/uploads/2021/04/cruises-in-queenstown.jpg
853
1280
Victoria Ludemann
https://milliondollarcruise.co.nz/wp-content/uploads/2017/07/million-dollar-cruise-queenstown-logo-1.png
Victoria Ludemann
2021-04-21 19:37:51
2021-08-31 18:13:38
Million Dollar 1 History – The Beginning!